List Of Aviation Schools In Ghana 2020
⭐⭐⭐⭐⭐ - Information on List Of Aviation Schools In Ghana. Other topics of interest include: Senior High Schools In Ashanti Region, Senior High Schools In Brong Ahafo Region, Senior High Schools In Central Region, Senior High Schools In Eastern Region, Senior High Schools In Greater Accra Region. Use the search box above to search for more.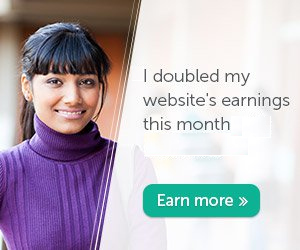 Business For Website Owners.
Institute of Aviation and Professional Studies

Ghana CAA Aviation Training Academy

APTECH Aviation & Hospitality Academy

Mish Aviation

Company name
International School of Aviation
Address
Behind VRA Quarters, Comm. 3, Tema, Ghana
Company name
Global Institute Of Aviation
Address
Adj. Iran Clinic, Adabraka, Accra, Ghana
Finding the Right Aviation School
It is not easy to find a flying school. There are different types of aviation academies. You will be surprised to find so many choices. It is not a matter of giving in to impulse. You will have to make the right selection with care. If you do not have any prior flying experience, it will be even more important. There are different factors which will help you make the right choice.
Before you select an aircraft institute, do try to determine, why you want to fly.
Is it for fun only? Do you want to just be up in the sky and the cloud? Are you trying to fulfill your dream for flying only? Or are you serious and want to take it up as your career? These questions will put you in the right path and will help you select one of the flying schools.
The next set of question is also important in deciding the college. Where do you want to fly? Do want to be limited to your area only? Or do you want to cross the borders and invade the sky of other countries? The aircraft of your dream will also be another deciding factor. What does your dream say? Do you see yourself flying a shiny, new commercial aircraft? Or does your dream project an image of you flying a small aircraft? Remember that these questions are important as there are different types of training programs for each one of the flying goals.
When you are through with asking yourself all these questions, you will be able to select one of the academies.
You will find different types of such schools available. Short list the schools and try to find out what kind of courses each of the schools offer. Go through the pamphlet carefully. However, do not rely on the words of the pamphlets only. Make sure to do some individual research.
You should visit each one of the schools in person and have a talk with the concerned person. Do not hesitate in asking questions. If you fail to understand what they are saying, make sure to ask. It will save you from future troubles. Inquire about the number of students. Some aviation schools provide individual instructor. Ask whether you will be getting one or not. Remember that to be safe is to be knowledgeable. Therefore, do not neglect the importance of enquiry before taking any decision.
Find Out More About List Of Aviation Schools In Ghana 2020
Find Business & Locations Related To List Of Aviation Schools In Ghana 2020
Watch Videos On : List Of Aviation Schools In Ghana 2020
Chat With Other Users On This Page (Registered Members Only)
Log in to chat with other members
Rooms available: Dating, Business/Market, Education, VIP Room
Members logged in (

22

) :
Careycares
paulie26
Ayebo Jacob
juicybae
Meame
tortimmah malik
Gustavo1985
Bernardrockymensah
olamat
parkerswatson
Chancellor
ChrizNathan
Afamefunem
KINGLYON02
Amohsandys
Scanner
David Boateng
KellyG
spendybae
kpoha
makchev
GWS_Admin