Fresh Fish Stew Recipe
⭐⭐⭐⭐⭐ - Information on Fresh Fish Stew Recipe. Other topics of interest include: Tatale - Ghanaian Plantain Cakes Recipe, Akotonshi (Stuffed Crabs) Recipe, Groundnut Soup Recipe, Ghanaian Shito (Tasty Hot Pepper) Recipe, Ashanti Chicken Recipe. Use the search box above to search for more.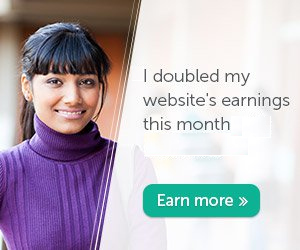 Business For Website Owners.
Method

Clean, cut fish into steaks and wash with lime or lemon, rinse in water

and season with garlic, ginger and salt.

Heat oil in a saucepan, fry ground onions, pepper and tomatoes for a

few minutes. Add ground fry shrimps and fresh tomatoes and allow to

simmer until cooked.

Add water, allow to boil for 5 minutes and add the seasoned fresh fish

and sliced onions. Simmer gently until fish is cooked.

Serve hot with banku, kenkey, etc.

Ingredients

* 1lb fresh fish

* 4 peppers, ground

* 1 dsrtspn. tomato puree

* 2 dsrtspn. dried shrimp, ground

* 4 medium sized onions, ground or sliced

* 4 fresh tomatoes, ground

* 6 kpakpo shito

* 1⁄2pt water

* 1⁄4pt palm oil or cooking oil

* 1 clove garlic,ground

* ginger, ground

salt to taste
Find Out More About Fresh Fish Stew Recipe
Find Business & Locations Related To Fresh Fish Stew Recipe
Watch Videos On : Fresh Fish Stew Recipe
Chat With Other Users On This Page (Registered Members Only)
Log in to chat with other members
Rooms available: Dating, Business/Market, Education, VIP Room
Members logged in (

35

) :
Brobbey Andrews
k Emmanuel
Alfred Amponsah
Saim Albert
Annane
Oyiskana
Wisebabe
Salley Barika
Upjos
Rhizobium
Zeussci
Yawlevels
susu
niinoi
samuel appiah
Raskeymono
Adams992
Patrick appiah
role
Olatunde ishola
Acheampongg
Florzy
Kojo one
Juniorgodwin
kwaku02
TEMMY
Ernest Acheampong
Matthew
Bernard Djan
Simon anim
KellyG
spendybae
kpoha
makchev
GWS_Admin