Kontomere - Fish & Spinach In Tomatoes Recipe
⭐⭐⭐⭐⭐ - Information on Kontomere - Fish & Spinach In Tomatoes Recipe. Other topics of interest include: Tatale - Ghanaian Plantain Cakes Recipe, Akotonshi (Stuffed Crabs) Recipe, Groundnut Soup Recipe, Ghanaian Shito (Tasty Hot Pepper) Recipe, Ashanti Chicken Recipe. Use the search box above to search for more.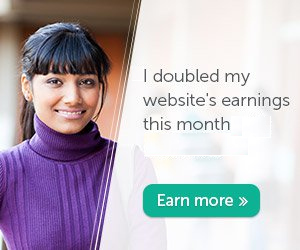 Business For Website Owners.
1 cup palm oil (no substitutes) 1 cup onions, coarsely chopped 1/2 tsp
cayenne pepper 1 cup tomatoes 1 cup kippered herring 4 cups fresh
spinach, chopped.
Heat the oil in a large skillet or heavy pot, then steam onions and
pepper together. Mash or grind the tomatoes and stir them in, along
with the remaining ingredients. Cook at a moderate temperature for
15 minutes, or until fish is tender and flaky. If there is too much oil on
the surface for your liking, skim some off with a spoon. Serve
kontomere with cooked plantain or rice.
Find Out More About Kontomere - Fish & Spinach In Tomatoes Recipe
Find Business & Locations Related To Kontomere - Fish & Spinach In Tomatoes Recipe
Watch Videos On : Kontomere - Fish & Spinach In Tomatoes Recipe
Chat With Other Users On This Page (Registered Members Only)
Log in to chat with other members
Rooms available: Dating, Business/Market, Education, VIP Room
Members logged in (

38

) :
Reflect
Cyngwular
simon 12
Zuzie Omarion
Afriyie Gideon
bright edem
vinco1
Eryintey
Kayritch
Ashley Comfort
Afamefunem
Ewura
KUMI JOEL
Genova
Dawish
Mallamzamaani1
Kwarfo Emmanuel
Paraiso
Gony
Ashachikyba
Gustavo1985
Prince kajei
Osmens
Staffy
Wizderickhalifa
Abbey
Enock kofi Poku Eyis
Wyclef
Godwill
Lotto must pay
joykuzzy
Lll
owusu92
KellyG
spendybae
kpoha
makchev
GWS_Admin