Ghana Police Service Recruitment 2020
⭐⭐⭐⭐⭐ - Information on Ghana Police Service Recruitment. Other topics of interest include: Glo Ghana Recruitment, Globacom Ghana Limited Recruitment, NSS - NSP Call Centre Numbers - National Service Scheme, NSS - General Inquiries - Ghana National Service Scheme, Ashanti Regional Office Contact - Ghana National Service Scheme. Use the search box above to search for more.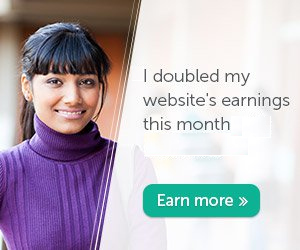 Business For Website Owners.
RECRUITMENT PROCEDURE FOR THE GHANA POLICE SERVICE
The mode of application is done only online.
Requirements and general eligibility for the 2020 recruitment signed and issued by the Director General of Human Resource Department.
According to the police, all applicants must be Ghanaian not less than 18 years and not more than 25 years of age by April 1, 2020, must be at least 5 feet 8 inches [173cm] tall for males and 5 feet 4 inches [163] for females, must be physically fit and must be of good character, without any criminal record.
Academic qualification
All applications must possess a minimum academic qualification of Six [6] credits [A1 – C6] at WASSCE, including English language and Mathematics.
Mode of Application
1. Purchase application voucher at any GCB Bank Limited at GhȻ100 only
2. You need functional e-mail address before purchasing the application voucher.
3. Give your full official name at the point of purchase.
4. Use your serial number [SN] and pin code [PIN] to access the application form online.
5. Keep your SN and PIN for all states of the recruitment process.
6. The online registration form is accessible only by the SN and PIN.
7. Once the online application is opened, follow the instructions carefully and fill
Stages of recruitment process
1. After online application, applicants who meet the initial requirements will be shortlisted and invited to centres of their choice for further processes.
2. At recruitment centres there should be 
a. Body examination and selection
b. Examination and inspection of academic and personal documents
3. Successful candidates in [2] above shall be made to write aptitude test
4. Candidates who pass the aptitude test will go through a thorough criminal and background check.
5. Then there shall be medical examination for successful applicants.
6. The final stage of the processes is invitation to commence training.
Things to note
1. Forms are not being sold for this recruitment exercise 
2. Filling in of recruitment form is done online only.
3. The Police Service has not contracted any middlemen to recruit on its behalf.
4. Read guidelines thoroughly and carefully before filling the form
5. Do not submit more than one application; you will be disqualified if you do so
6. All academic certificates will be vetted at WAEC, and any applicant who is found to have presented forged document will be prosecuted
7. All correspondence with applications will be done through their e-mails only
8. Only shortlisted applicants will be invited for further processes.
More information can be obtained from the Official Recruitment Website
Application Tracking Online: Track Your Application Online Here
Application Enquiries Online: Make Enquiries Concerning Your Application Here
Tel: 0302761277
Fax: 0302761771
COMMISSIONER OF POLICE
DIRECTOR-GENERAL/HRD
Published by GWS Online GH

Notice To Applicants

Have patience.

Those who have been selected will be contacted.
In the meantime you and your colleagues should keep an eye on the Daily Graphic for public announcements.

All the best.

Find Out More About Ghana Police Service Recruitment 2020
Find Business & Locations Related To Ghana Police Service Recruitment 2020
Watch Videos On : Ghana Police Service Recruitment 2020
Chat With Other Users On This Page (Registered Members Only)
Log in to chat with other members
Rooms available: Dating, Business/Market, Education, VIP Room
Members logged in (

34

) :
Johnny886
nicholasawuah
Emco2mm
borboor
Twister
Kobela
iBoy
Godfred Appiah
Godwill
Iky
funmi
Jaysobulley
abankwa ernest
princeedem
Abdul kudus
1991halid
Private
Zico chibiyke
Careycares
paulie26
Ayebo Jacob
juicybae
Meame
tortimmah malik
Gustavo1985
Bernardrockymensah
olamat
parkerswatson
Chancellor
KellyG
spendybae
kpoha
makchev
GWS_Admin