Police Officer in court over recruitment scam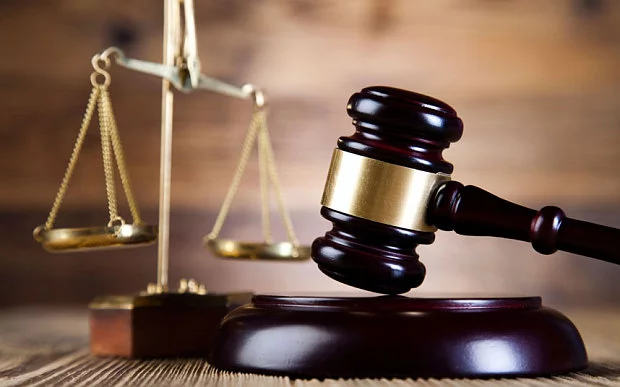 A dismissed Police officer who collected GH¢91,000 cedis from 44 people under the pretext of enlisting them into the Ghana Police Service, Ghana Armed Forces and Fire Service have been put before a Circuit Court in Accra.
Victor Yaw Gaisie, a former Police Corporal who was dismissed in 2014 in a similar scam has been charged with defrauding by false pretences.
He has pleaded not guilty.
The court presided over by Mrs Janet Harriet Akwele Quaye admitted Gaisie to bail in the sum of GH¢100,000cedis with four sureties. The sureties are to be gainfully employed.
He is to reappear on September 13.
Prosecuting Detective Chief Inspector Isaac Agbemehia said the complainant, James Asante is a teacher at Kintampo while the accused reside at Ashiaman, Accra.
Prosecution said during the month of November 2015, Gaisie introduced himself to the first complainant at Kintampo that he could enlist anybody into any of the security service some protocol position given to him by the then Inspector General of Police.
Detective Chief Inspector Agbemehia said the complainant therefore informed friends and relatives about the opportunity. Accused told the complainant that each person would pay GH¢3,500 cedis before they were enlisted.
The complainant in turn also informed the victims. Accused therefore invited the 44 victims to Accra and collected GH¢100cedis each from them for payment for security services forms.
Prosecution said the accused asked the victims to pay the GH¢3,500 cedis into James Asante's account for him to pay same into his GCB accounts in Ashiaman.
According to the prosecutor Gaise also asked the complainant to pay some of the monies collected into his mobile money account.
Prosecution said in all GH¢91,000 cedis was collected from the victims. The Accused put off his mobile phone and went into hiding.
On August 14, this year the complainant and victims petitioned the Director General of the Criminal Investigation Department of the Ghana Police Service to investigate the matter.
On the same day, prosecution said Gaisie was lured into a hotel at Ashiaman and he was nabbed by the Police.
The prosecutor said during interrogation, Gaisie refunded GH¢ 17,000 cedis out of the GH¢91,000 cedis.
Further investigations revealed that the accused was a former Police Corporal stationed at Tema, Main Harbour but was dismissed on a similar recruitment scam in 2014 and prosecuted.
Published by GWS Online GH : 2017-08-25
More News
Do you have News to share? Simply email us.
News Archive - Recent Articles
68
users online