Mafia Practices Exposed At Kokofu Nurses Training College In Ashanti Region
The following was submitted by a student of Kokofu Nurses Training College in the Ashanti region.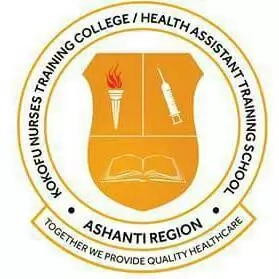 There is this academic system at our school which does not go in line with the certified N&MC standards which states that:
Demotion and expulsion should be
*Done at the end of the academic year based on cumulative Grade Point Average (CGPA).
*CGPA of less than 1.50 is demotion.
*CGPA of less than 1.00 is withdrawal.
These are the NMC standards currently practiced by other accredited and approved institutions like NMTC kumasi(KATH), Kwadaso SDA NTC, Ntotroso NTC, Cape coast NTC, and among others.
But in our case it is totally different resulting in the sending of so many students home after each semester.
Instead of the cumulative Grade Point they use only a semester not even a GPA, and 3 refers in a semester is demotion regardless of your CGPA or even GPA even if your other papers accumulated more than 2.0 GPA for that particular semester which to us is too strict.
They should review and halt their regular demotion for this semester and allow those who got more than 1.5 CGPA to write for resit of the referred papers.
This situation puts fear and nervousness in us during examination period which affects performance because already you are panicking at the examination hall, so you can easily forget all that you learnt and obviously fail at the end.
Because of this about 50 students are made to go home which is so disheartening when we look at the huge amount of money we pay for fees and handouts.
Furthermore, the rate at which students are made to pay certain amount of monies during the semester is so ridiculous because the items that are inside our bill for the semester should have covered everything but yet they make us pay again.
This semester for instance our bill was GH2,115 plus additional charges of GH304, so in total we paid about GH2,500 as fees. Yet we the students are made to pay for the fueling of the school bus during our practical examination which we do at different hospitals in addition to the maintenance fee in the bill.
We are also made to pay money to feed the tutors during this same practical exams which is not our duty to do so. We pay hostel fees in the bill but yet they take hostel dues again before you will even be given a room to stay and the kind of hostels we live in is just awful. We pay so many items in the bill which to me is just a way of making money to them and I can give you a copy of my bill for next semester.
Please I deem your media network as a powerful one to make our grievances known to the Ministry of Health and Education and also Nursing and Midwifery Council so they come to our aid because we are suffering.
We have sat down several times with them to review all these problems but they do not seem to listen to us and if you challenge them they tag you as their enemy and they start their mafia works to get you out of the school
Submitted By A Very Concerned Student
Published by GWS Online GH : 2017-07-05
More News
News Archive - Recent Articles