GES advises WASSCE candidates to settle debts to avoid inconveniences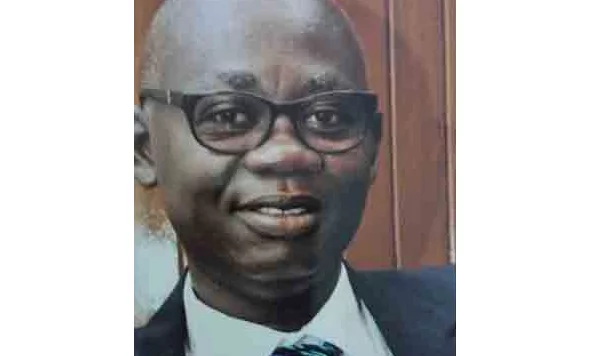 The new Director-General of the Ghana Education Service (GES), Professor Kwasi Opoku-Amankwa, has stated that the free senior high school (SHS) policy begins with only the first year students entering in the 2017/2018 academic year.
He explained that the policy did not cover the second and third year students who would be expected to pay school fees until they complete.
Prof. Opoku-Amankwa was speaking in an interview with the Daily Graphic on the indebtedness of the West African Senior School Certificate Examination (WASSCE) candidates who had just completed school.
He said the arrangement was to allow all candidates, whether they owed or not, to write the examination but were expected to settle their indebtedness to their schools before they could have access to their results.
Indebtedness
Throwing more light on the issue, the Director of the Secondary Education Division of the GES, Mr Michael Kofi Inkoom, advised the candidates who had just completed their WASSCE and owed their schools to immediately make efforts to settle their indebtedness to avoid any inconvenience.
"I want them to use this period to settle their indebtedness. It does not mean that once they have been allowed to write their exams they should not pay," he said, adding that the schools had started submitting names of indebted students to the secondary division of the GES, which would compile the list and forward it to the West African Examinations Council (WAEC) to block their results.
Mr Inkoom advised the affected students to try and pay before the list was forwarded to WAEC, "because, when it is forwarded to WAEC, even when they pay, they will still have to wait until the results are out and theirs are blocked before WAEC will go through the procedure of unblocking their names".
Procedure to unblock
Giving the procedure for a blocked result to be unblocked, he said the affected student needed to go to his or her former school to pay his or her school fees in full, after which the headmaster of that school would issue a letter, which the student would present to the GES, which would then instruct WAEC to unblock such a candidate's results.
"This arrangement can take more than three weeks and students must pay to avoid such inconveniences," he said, explaining that students needed not to wait until they applied for a job, recruitment or for further studies before going through the unblocking process.
Certificates
Mr Inkoom said once a student completed school, he or she would definitely require the results or certificate for one thing or the other. For instance a number of students who completed school two years ago kept rushing to his office to get WAEC to unblock their results.
He explained that the unfortunate thing was that since the procedure to unblock could take three or more weeks, applications that were time-bound could pose a challenge for the affected students.
Published by GWS Online GH : 2017-06-01
More News
Do you have News to share? Simply email us.
News Archive - Recent Articles
109
users online