GHANA PEACE AWARDS CONFIRMED REV PROFFESSER ENOCH AGBODZO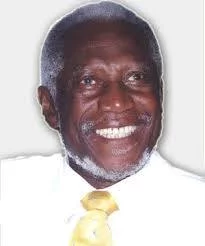 Reverend Professor Immanuel Agbozo popularly known as 'Brother', Founder of the Ghana Evangelical Society and Enoch Mission has been nominated to receive Ghana (National) Peace Awards on October 28, 2017 at the Banquet Hall, Accra. Brother Enoch is nominated together with H.E. Former president John Agyekum Kufuor,Electoral Commissioner Mrs Charlotte Kesson Smith Osei,Coach James Kwesi Appiah,Asamoah Gyan,Mrs Akosua Dentaa Amoateng MBE . The others are Dr Kotei Djani,Mr David Dontoh,former IGP Dr John Kudalor,Cecli Duddley Mends,Mr Ben Brako,Dr De-Gaulle Moses Dogbatey ,Prophet Dr Cephas Kwame Kpegah Tamakloe. Below is a statement issue out on Ghana Peace award facebook.
Congratulations Reverend Professor Immanuel Agbozo, Founder of the Ghana Evangelical Society being nominated for Ghana Peace Awards for creating a people of good moral life that are also making others. You are the beacon ofcharism in Ghana and have impacted the nation Ghana over the years. He said God has rescued the falling nation and redeemed Ghanaians from misguided politics, and the uncertain state of the nation's political economy.
Rev Agbozo said God has taken over the nation to establish a new government of peace, righteousness, justice, joy and hope for progress and prosperity under His reign and rule.
Rev Agbozo said this at a press conference in Accra on the theme: 'A New Ghana is Born" which is based on spiritual and social realities that God has chosen and destined Ghanaians for His ordained divine reconciliation, redemption and restoration of glory to Africa.
He said God would not like the country to go through rigged elections with government legitimized through corruption and other unhealthy practices that affect God's plans to mankind.
"God wants to create a new Ghanaian devoid and free from the regime of corruption, evil and wicked works and ways and the illegality that have bedeviled life, conduct and national affairs" he added.
Rev Agbozo noted that the message, 'A New Ghana is Born' is aimed not just to comfort, appease and raise hopes for the people and the nation but also to declare that God is alive, caring and worthy of trust and worship.
"The country shall be built, established as the new Ghana of divine heritage of glory; it shall bear the salvation, honour and the majestic glory of the most high God".
He stressed that Ghana shall be a nation and people blessed among the nations and peoples of the world and be marked and identified by the peace, righteousness, justice, liberty and joy of the kingdom of God.
Rev Agbozo said the new Ghana of divine heritage of glory shall be directly upon the shoulder of Jesus Christ to give Ghanaians a unique glory among the nations and peoples of the world.
He added that the new Ghana of divine glory shall be people truly born of God, sanctified by the truth of the Holy God, and are true righteous and faithful worshippers and servants of God.
Rev Agbozo noted that governments under the post-independence spiritual and cultural regime have failed to build a viable nation and people of peace, progress and prosperity in spite of divine grace with huge natural resources.
He said the new Ghana would raise a new government, rebuild, restore and establish a divine heritage of glory and shower His blessings of peace, joy and glory upon all.
BY. JESSEY KUNTU BLANKSON
Published by GWS Online GH : 2017-10-28
More News
Do you have News to share? Simply email us.
News Archive - Recent Articles
324
visitors online
Log in to chat with other members
Rooms available: Dating/Hookup, Business/Market, Lotto, Education, Expat
Members logged in (

67

) :
Wee Qhalypha
abutex12020
Okoriekalu
Kwofie
SILUE touplé
Adjei malik
Abdul Hafiz Adam
Microsoft
Dammyjames
Kobby G
Ernikay
Faisal
Michael Nunana
tedmund
Joy1
alfred99.
joemamai
alizzini
shabsy
abeiku7
Peter Agbango
mohammadbahuballi
Anitom
bennylois2000
wealth
Emmando
Favourland
FONCKY
Tibeluv
Wajuman
Kalabashone
bright ezah
Rexford4444
goanang13gmail.com
Walkman
DASORI APAAH MERCY
Princonas
Ann3400
Luklad
Framco1
Mawuvi Godfred
Nimrod
Ugo4olems
Bbyf
Abel chris
maamefe
Kareem54
Soura
Sony
Akaribo Ezekiel
Deedosty
Emmanuelcp
KellyG
Realerhealthcoach
Kwams
LeunossLhd89
Bayong
kpoha
alkoma
Pucelle
Veeckthur
McBright
Chidi1986
NELSON007
Rainyridwan
tonzi
winstar101