Prisons Service soon to recruit 1000 personnel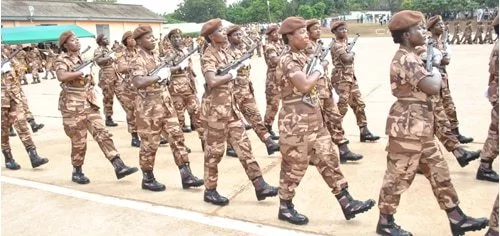 The Ghana Prisons Service has been given approval to recruit a total of 1000 officers.
The vice president, Dr Mahamudu Bawumia, who announced this, said that the move is to address the wide gap in the ratio of prisons to officers.
Speaking at the inauguration of a 13-member council for the Prisons Service on Tuesday, Dr Bawumia said that the situation about the ratio of personnel to inmates in the Ghana Prisons Service is the reason "why the performance of our prisons service falls far below the required UN recommended standard".
"To address this gap, government has requested the prisons service to initiate the process of recruitment to increase the personnel level and improve on our services. The Ghana Prisons Service has been given approval to recruit 1,000 personnel to make progress to meet international best practices in prison administration," he indicated.
The vice president further charged the newly-inaugurated 13-member Prisons Council to ensure the implementation of prison reforms to change the inhumane nature of Ghana's prisons.
"Our facilities are inhumane, over-populated and crowded with the attendant threat of outbreaks of diseases, negative survival behaviors and human rights abuses," he said.
"It is my hope that under this council and the support of government, you shall work hard to earn the record of being the ones to write these wrongs in our facilities", Dr Bawumia added.
Published by GWS Online GH : 2017-07-13
More News
Do you have News to share? Simply email us.
News Archive - Recent Articles
117
users online