Princess Juliana, New Gospel Single - Lukuluku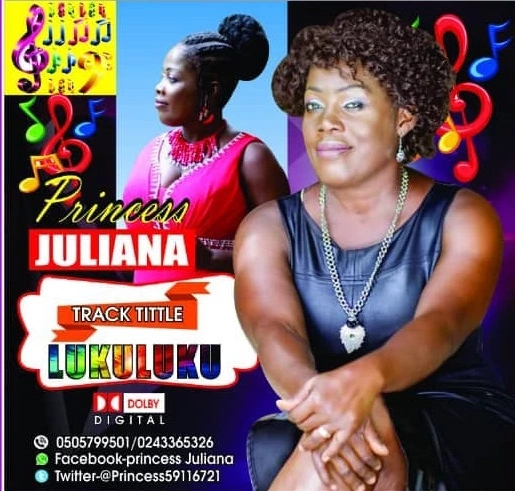 She resigned as a Sergeant after serving for 15 years in the Ghana Prisons Service. Her last national assignemnt was with the Volleyball National Team where she captained them to the All African Games in Algeria 2007.
Video : SIS GINIKA NWACHUKWU ADORATION LIVE PRAISE - Latest 2019 Nigerian Gospel Music
Published by GWS Online GH : 2018-12-20
More News
Do you have News to share? Simply email us.
News Archive - Recent Articles
327
visitors online
Log in to chat with other members
Rooms available: Dating/Hookup, Business/Market, Lotto, Education, Expat
Members logged in (

65

) :
Okoriekalu
Kwofie
SILUE touplé
Adjei malik
Abdul Hafiz Adam
Microsoft
Dammyjames
Kobby G
Ernikay
Faisal
Michael Nunana
tedmund
Joy1
alfred99.
joemamai
alizzini
shabsy
abeiku7
Peter Agbango
mohammadbahuballi
Anitom
bennylois2000
wealth
Emmando
Favourland
FONCKY
Tibeluv
Wajuman
Kalabashone
bright ezah
Rexford4444
goanang13gmail.com
Walkman
DASORI APAAH MERCY
Princonas
Ann3400
Luklad
Framco1
Mawuvi Godfred
Nimrod
Ugo4olems
Bbyf
Abel chris
maamefe
Kareem54
Soura
Sony
Akaribo Ezekiel
Deedosty
Emmanuelcp
KellyG
Realerhealthcoach
Kwams
LeunossLhd89
Bayong
kpoha
alkoma
Pucelle
Veeckthur
McBright
Chidi1986
NELSON007
Rainyridwan
tonzi
winstar101