Police recruitment begins on Monday 20th November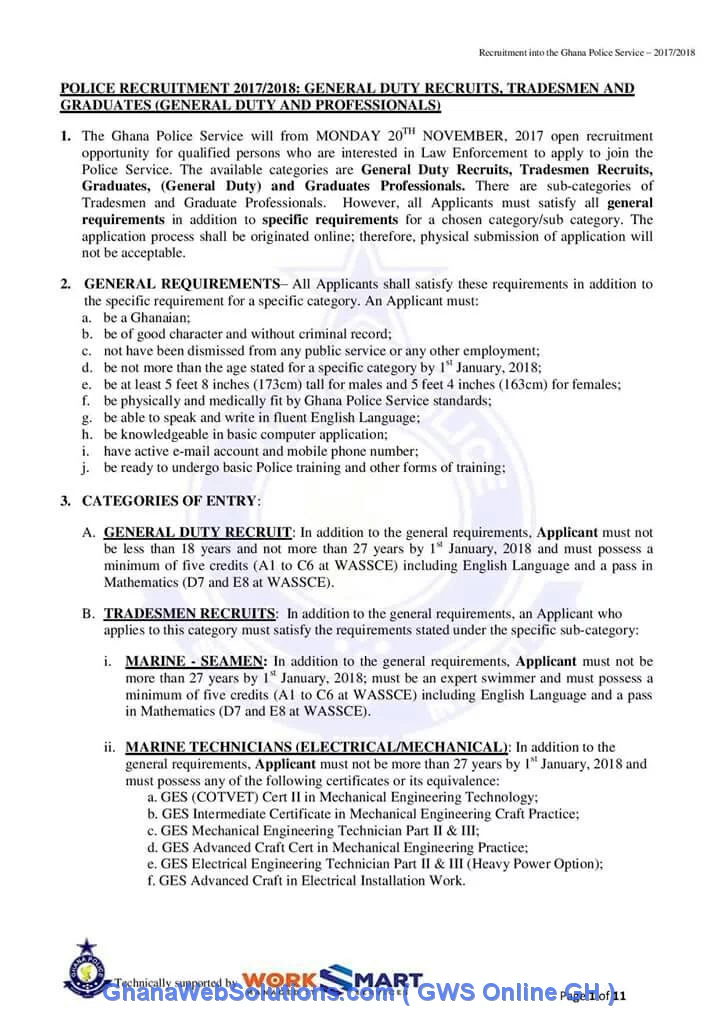 The Ghana Police Service will from Monday 20th November open recruitment opportunity for qualified persons who are interested in Law Enforcement to apply to join the Police Service.
The available categories are General Duty Recruits, Tradesmen Recruits, Graduates, (General Duty) and Graduates Professionals. There are sub-categories of Tradesmen and Graduate Professionals. However, all Applicants must satisfy all general requirements in addition to specific requirements for a chosen category/sub category.
The application process shall be originated online; therefore, physical submission of application will not be acceptable.
---
Note:
We advise to monitor the following links
E-Services
|
Police
, and in addition you can also contact the Ghana Police using their WhatsApp line
+233541613162
for enquiries.
All the best.
Published by GWS Online GH : 2017-11-16
More News
Do you have News to share? Simply email us.
News Archive - Recent Articles
249
users online