Two JHS Ghanaian Youth Build A Moving 3 Seater Vehicle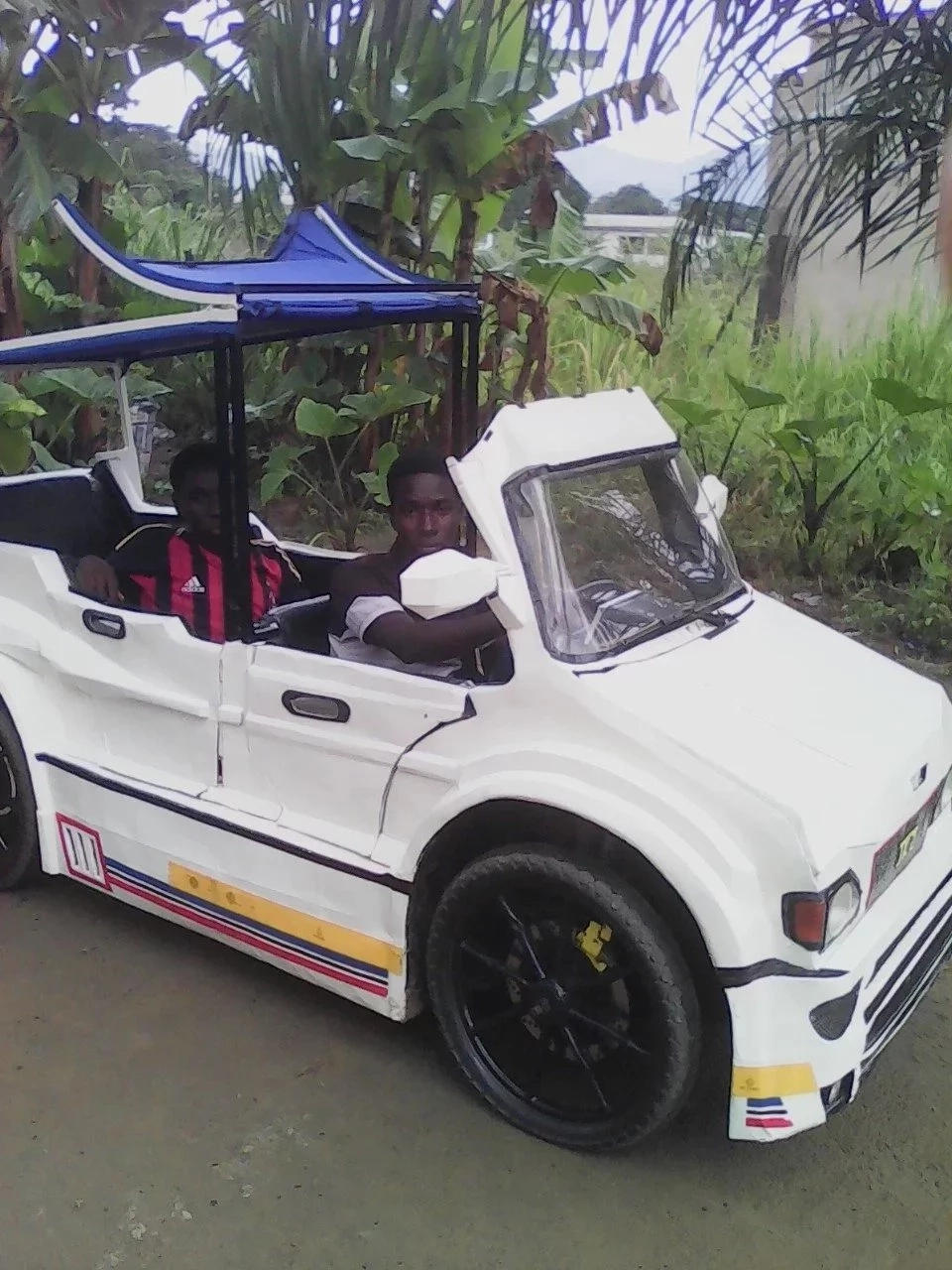 Fredrick and James aged 23 and 20 respectively are brothers with minds as big as anything.
They used aluminum plate and other hard metals to build the parts of the moving three-passenger vehicle.
The two brothers originally from Swedru in the Central Region of Ghana moved with their parents to Koforidua.
Fredrick and James are Junior High School graduates, and they started this idea of making three-passenger cars right after they completed JHS.
They now seek support from government, NGOs and the general public to help them take their innovation to a whole new level.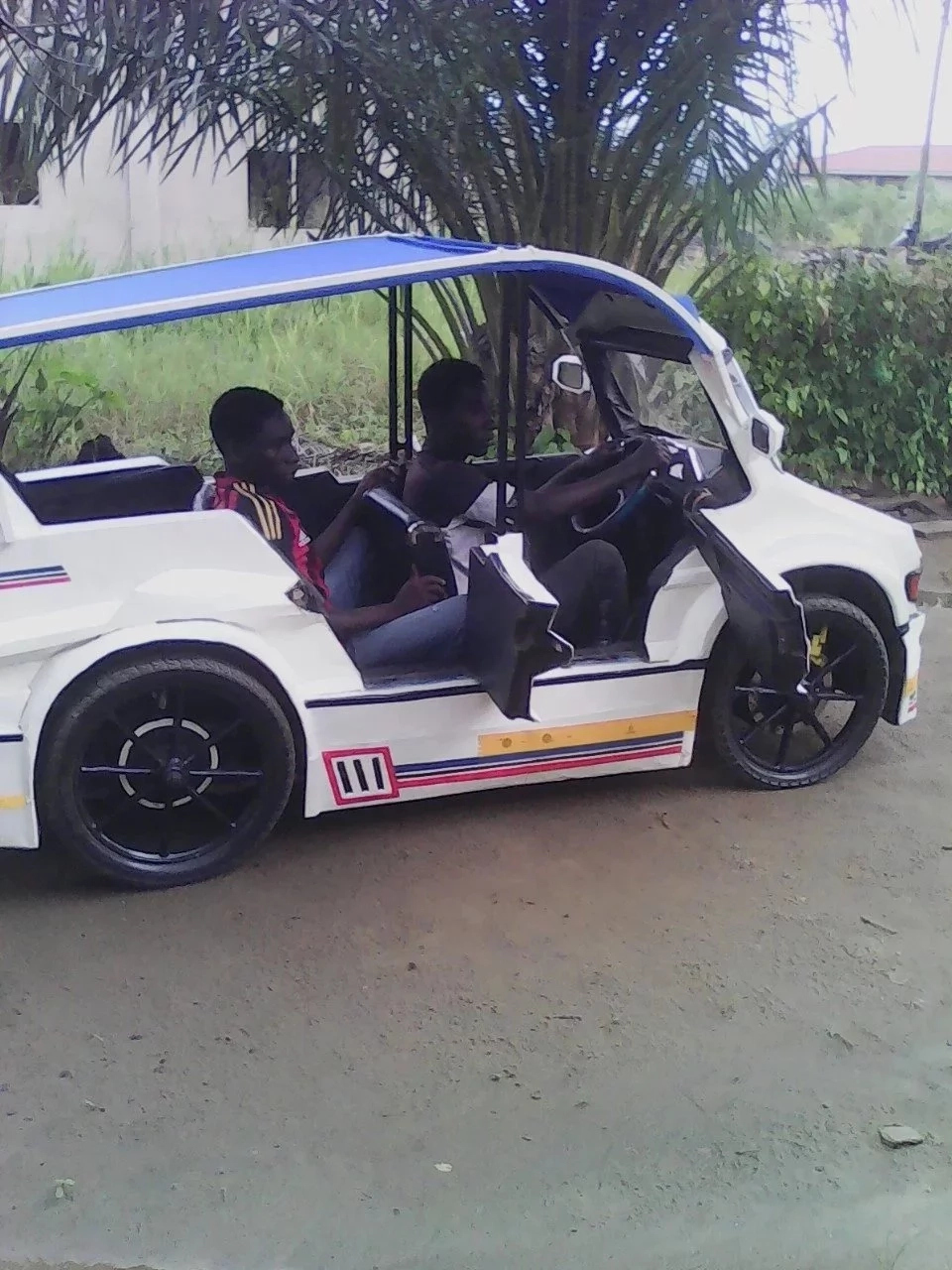 Published by GWS Online GH : 2017-09-26
More News
Do you have News to share? Simply email us.
News Archive - Recent Articles
101
users online