National Lottery Authority Board inaugurated by Deputy Minister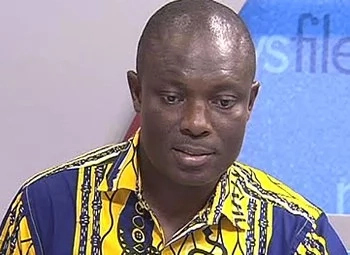 Mr Kwaku Kwarteng, the Deputy Minister of Finance, has sworn in a seven-member board for the National Lottery Authority (NLA), with a call on members to help revolutionize the Lottery Industry in the country and to increase revenue generation streams.
"I charge the Chairman and Board members to put in place measures to maximize the revenue generation mandate of NLA," he said.
He asked the members to carry out their functions as set out in the NLA ACT.
Responding, the Board Chairman of NLA, Torgbui Francis Nyonyo assured the Minister that the Authority would work to enhance revenue generation.
He said the NLA had the capacity to improve its operations and to block all revenue leakages in the system.
"My administration will ensure that transparent policies are brought to bear by the management team on their day to day performance of the NLA.
He said adherence to transparent policies, the NLA would increase the revenue generation and contribute its quota to the needed developmental goals of the country in line with the NLA Act.
Torgbui Nyonyo said the NLA would anchor its policies on consensus building among stakeholders.
He said there was the need to learn the best practices from the developed countries that had used the lottery industry to develop their countries.
He said the Board would diligently work to extend the industry to the door-step of Ghanaians.
He gave the assurance that the Board would ensure that the NLA achieved its full potential.
"We will do this through the mandate given to the authority in the 1960 Lotto and Betting (Act 94) and National Lotto Act, 2006(Act 722) to be the integral part of the revenue generation to contribute to the national development," he stressed.
He stated that the Board, with the help of management would ensure that NLA gained the needed international recognition and strike acquaintances both domestically and with overseas organizations.
Torgbui Nyonyo said the board would work within the remit of the laws governing the NLA and other relevant laws.
Source: GNA
Published by GWS Online GH : 2017-07-26
More News
Do you have News to share? Simply email us.
News Archive - Recent Articles