GETFund says scholarship payment challenges will soon be dealt with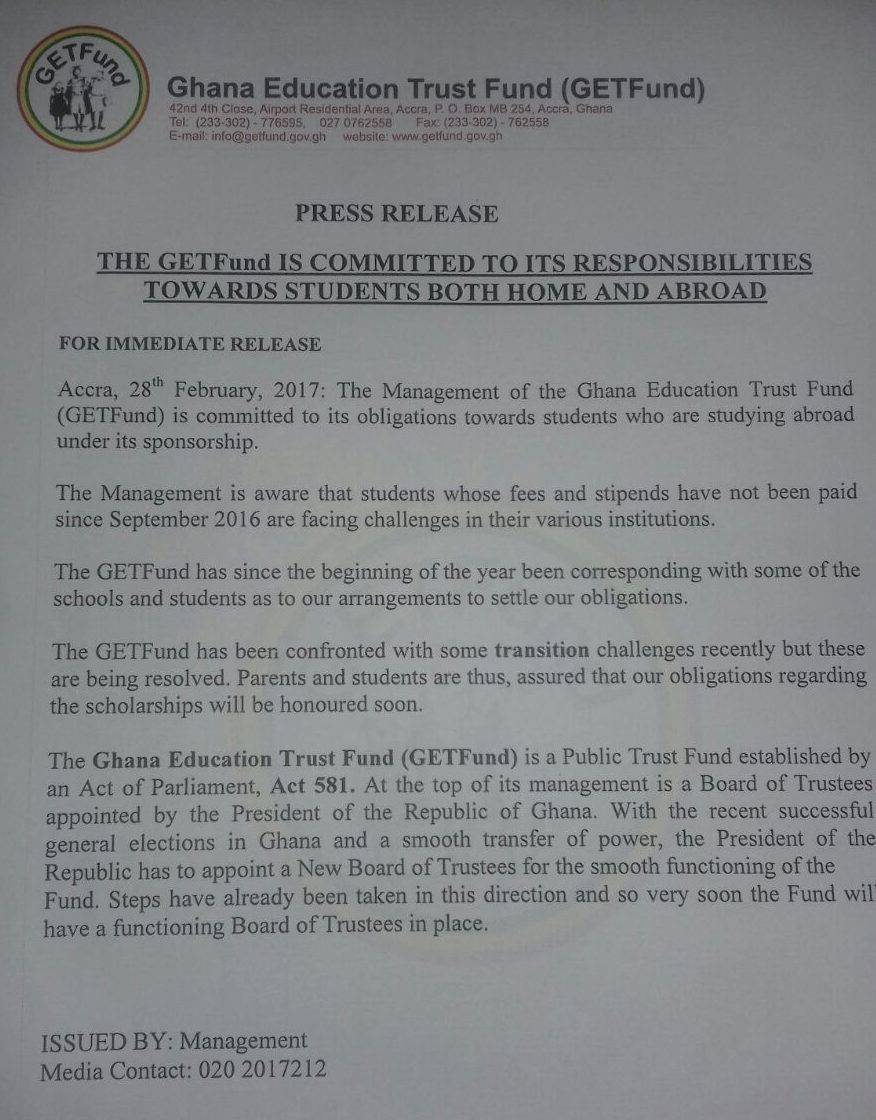 The management of the Ghana Education Trust Fund (GETFund), has admitted that there have been challenges in the payment of stipends to scholarship beneficiaries.
GETFund in a statement however assured that it is committed to its obligations towards students who are studying abroad on government sponsorship.
Some Ghanaian students studying in the United Kingdom on GETFund scholarship, recently threatened to embark on a demonstration in London over their unpaid stipends.
The affected students said they had not received their stipends since September 2016, and thus served notice of a demonstration on Friday, March 3, 2017 in front of the BBC Broadcasting house in London.
The GETFund, according to its statement, is aware of the arrears and has "since the beginning of the year [2017] been corresponding with some of the schools and students as to our arrangements to settle our obligations."
The fund attributed the problems to transition challenges which it assured are being addressed.
"The GETFund has been confronted with some challenges recently but these are being resolved. Parents and students are thus assured that our obligations regarding the scholarships will be honored soon."
By: Delali Adogla-Bessa
Published by GWS Online GH : 2017-03-01
More News
News Archive - Recent Articles
users online