False Circulation Of E-Recruitment Advert - GAF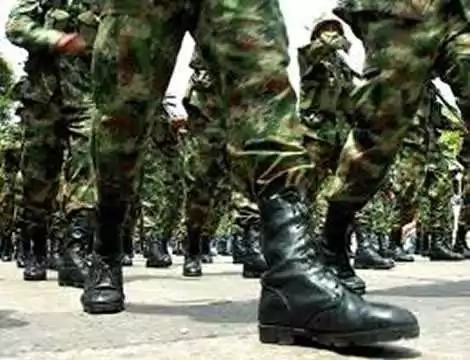 The attention of the Ghana Armed Forces (GAF) has been drawn to the circulation of false information on enlistment and recruitment on social media.
The public especially prospective applicants are cautioned that all GAF recruitment and enlistment applications are done online using specially designed scratch cards as GAF no longer uses forms.
Additionally, no organisation or individuals, including soldiers have been contracted as intermediaries or recruiting agents. The public is hereby advised not to pay any amount of money to any person or group of persons in relation to GAF's recruitment or enlistment. Those who indulge in such practices are fraudsters.
The Ghana Armed Forces also seeks the support of the general public to arrest these fraudsters to help curb the menace of recruitment/enlistment fraud. In view of this, the public is advised to report such individuals, including soldiers who claim to have the ability to recruit to the nearest Police station or Military installation.
We wish to assure the general public that anytime recruitment or enlistment into the Ghana Armed Forces is due, it would be published in the National Dailies; the Ghanaian Times and the Daily Graphic.
Once again, GAF wishes to remind the general public that it is NOT engaged in any recruitment exercise at this material time, therefore, they should disregard the fake advertisements circulating in order not to fall prey to any fraudsters.
SIGNED
E AGGREY-QUASHIE
Colonel
Director Public Relations
Published by GWS Online GH : 2017-10-19
More News
News Archive - Recent Articles
209
users online